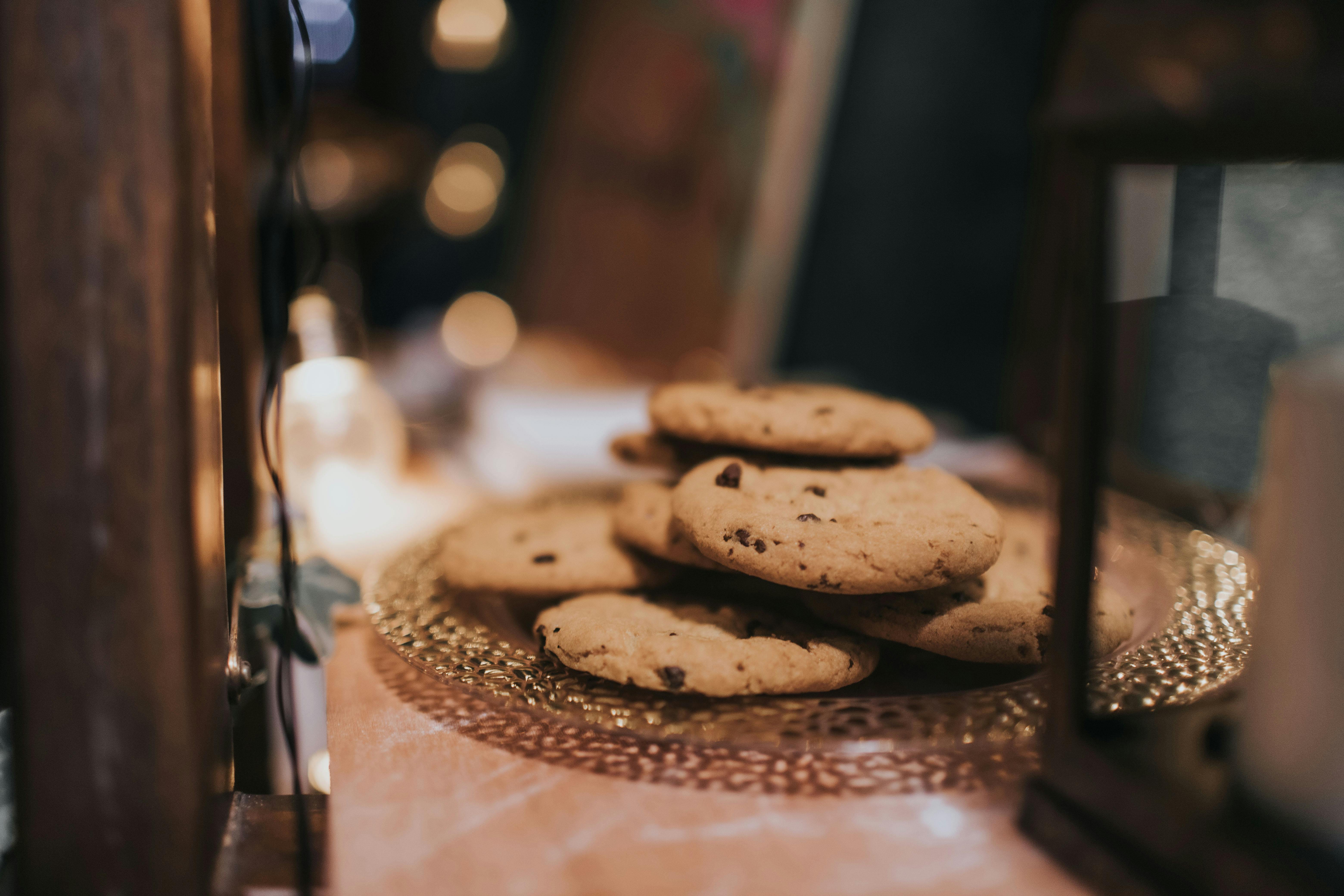 Meal: Chocolate Chocolate Chip Cookies
Category: Dessert
Cuisine: American
Servings: 12 cookies
Preparation Time: 10 minutes
Cooking Time: 12 minutes
Nutrition Information (per cookie):
– Calories: 230
– Fat: 12g
– Carbohydrates: 28g
– Protein: 3g
Additional Notes:
– These cookies are rich, gooey and loaded with chocolate chips, making them a perfect treat for chocolate lovers.
– If you prefer a less sweet cookie, reduce the amount of sugar by 1/4 cup.
– These cookies can be stored in an airtight container at room temperature for up to 3 days.
Ingredients:
– 1 cup all-purpose flour
– 1/2 cup unsweetened cocoa powder
– 1/2 teaspoon baking soda
– 1/2 teaspoon salt
– 1/2 cup unsalted butter, at room temperature
– 1/2 cup granulated sugar
– 1/2 cup brown sugar
– 1 large egg
– 2 teaspoons vanilla extract
– 1 cup semi-sweet chocolate chips
Instructions:
1. Preheat the oven to 350°F (180°C). Line a baking sheet with parchment paper.
2. In a medium bowl, whisk together the flour, cocoa powder, baking soda, and salt.
3. In a large bowl, using an electric mixer, beat the butter, granulated sugar, and brown sugar until creamy. Add the egg and vanilla and beat until well combined.
4. Gradually add the flour mixture to the butter mixture, beating on low speed until just combined.
5. Fold in the chocolate chips.
6. Using a cookie scoop, drop the dough by rounded tablespoons onto the prepared baking sheet.
7. Bake for 10-12 minutes, or until the edges are set and the centers are still slightly soft.
8. Remove from the oven and let cool on the baking sheet for 5 minutes, then transfer to a wire rack to cool completely. Enjoy!