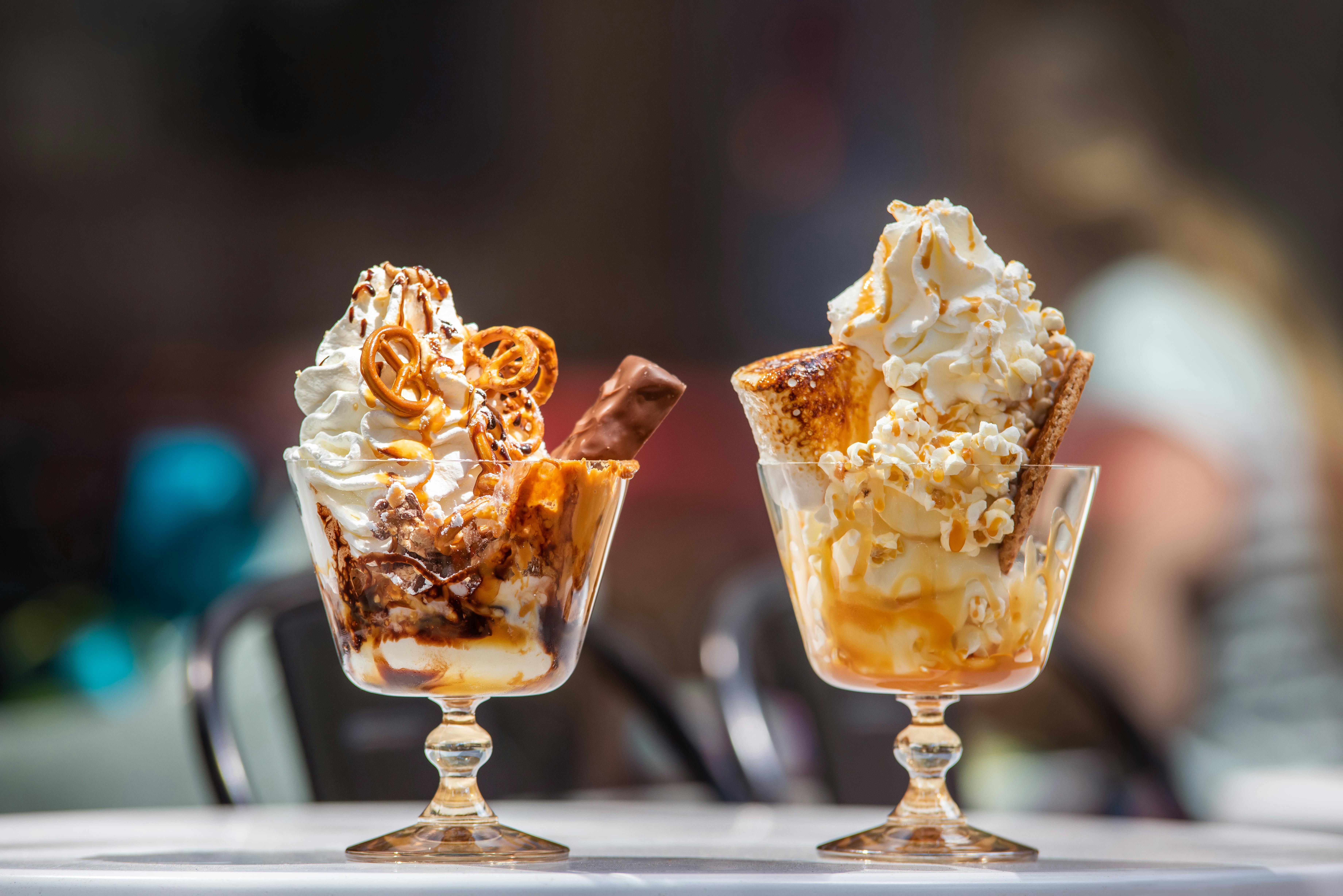 Indulge in these delicious Chocolate Pretzel Treats that are perfect for satisfying your sweet tooth cravings. These treats are easy to make, and their unique combination of sweet and salty flavors make them a favorite amongst kids and adults alike. Serve them at your next party or enjoy them as a special treat!
Category: Dessert
Cuisine: American
Servings: 12- 15
Nutrition per serving:
Calories: 145 kcal
Fat: 6 g
Carbohydrates: 22 g
Protein: 4 g
Fiber: 2 g
Sugar: 13 g
Preparation Time: 20 minutes
Cooking Time: 5 minutes
Ingredients:
– 1 cup pretzel sticks, broken into small pieces
– 1/2 cup chocolate chips
– 1/2 cup creamy peanut butter
– 1/4 cup powdered sugar
– 1 tsp vanilla extract
– Salted Caramel Sauce (optional)
Instructions:
1. Preheat your oven to 350°F.
2. Spread the pretzel pieces on a baking sheet and bake for 5 minutes or until they turn golden brown. Set aside to cool.
3. In a medium-sized microwave-safe bowl, add the chocolate chips and microwave for 30 seconds. Stir until melted and smooth.
4. Add the peanut butter, powdered sugar, and vanilla extract to the chocolate mixture, and stir until completely combined.
5. Add the pretzel pieces to the chocolate and peanut butter mixture and stir until the pretzels are completely coated.
6. Using a spoon, scoop out the mix and make small mounds on a baking sheet covered with parchment paper.
7. Optional: Drizzle salted caramel sauce on top of the pretzel mounds.
8. Chill the pretzel treats in the fridge for 20-25 minutes or until firm.
9. Enjoy chilled!
Additional Notes:
– You can substitute the chocolate chips for dark chocolate chips or white chocolate chips.
– These Chocolate Pretzel Treats can be stored in an air-tight container for up to 5 days in the fridge.
– If you don't have powdered sugar, you can substitute it with regular granulated sugar.
– You can also add chopped nuts, raisins or cranberries for an added crunch.