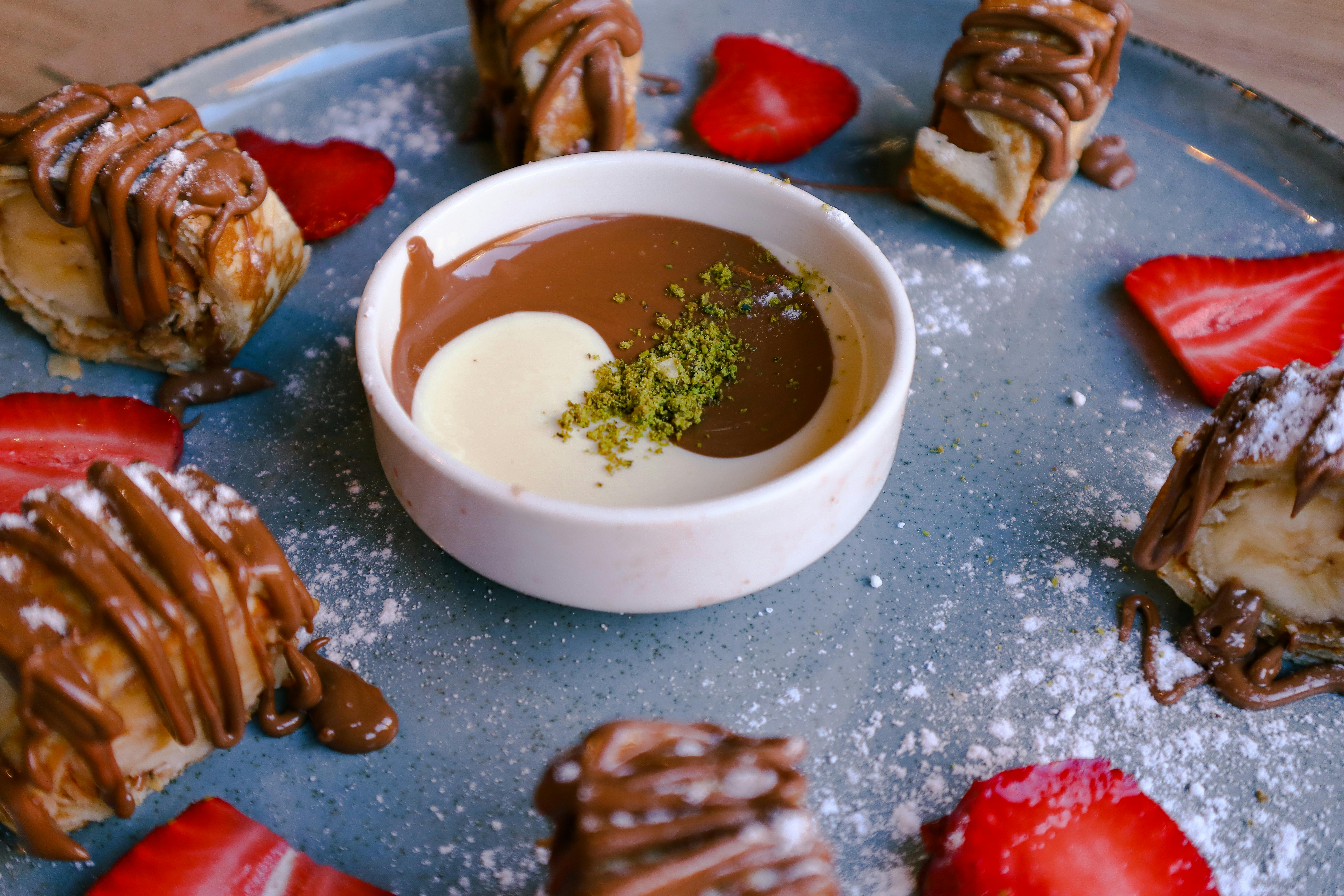 Chocolate Tart Recipe
This Chocolate Tart recipe is a perfect dessert for any occasion! The rich, velvety chocolate filling is encased in a crisp, buttery pastry shell. With its sophisticated presentation and decadent taste, this dessert is sure to impress your guests.
Number of Servings: 8
Nutrition Information (per serving):
– Calories: 407
– Fat: 29g
– Carbohydrates: 32g
– Protein: 5g
– Sugar: 21g
Additional Notes:
– This recipe is best served chilled.
– Add a dollop of whipped cream to each serving to enhance its richness and creamy flavors.
Cooking Time: 25 minutes
Preparation Time: 45 minutes
Category: Dessert
Cuisine: French
Ingredients:
– 1 1/4 cups all-purpose flour
– 1/4 cup granulated sugar
– 1/2 cup unsalted butter, cold and cubed
– 1 egg yolk
– 2 tablespoons ice water
– 1/4 teaspoon salt
– 6 ounces semisweet chocolate chips
– 1 cup heavy cream
– 2 tablespoons unsalted butter, softened
– 2 tablespoons honey
– 1/4 teaspoon salt
Instructions:
Pastry Shell:
1. In a large mixing bowl, combine the flour, sugar, and salt.
2. Cut in the butter using a pastry blender or two knives, until the mixture resembles coarse crumbs.
3. Add the egg yolk and ice water, and mix until the dough comes together.
4. Form the dough into a disk and wrap it in plastic wrap. Chill it in the refrigerator for 30 minutes.
5. Preheat the oven to 375°F.
6. Roll out the pastry dough on a floured surface and press it into a 9-inch tart pan with a removable bottom.
7. Use a fork to prick the bottom of the crust.
8. Bake for 10-12 minutes, or until the crust is lightly golden. Set it aside to cool.
Chocolate Filling:
1. In a heatproof bowl, combine the chocolate chips, cream, butter, honey, and salt.
2. Place the bowl over a pot of simmering water, making sure the bottom of the bowl doesn't touch the water.
3. Stir the mixture until the chocolate has melted and everything is well combined.
4. Pour the chocolate filling into the cooled pastry shell and smooth it out.
5. Chill the tart in the refrigerator for at least 2 hours before serving.
Additional Information:
For an extra special touch, sprinkle the top of the tart with flaky sea salt before serving. This will add a nice contrast to the sweet chocolate flavor. Serve with a refreshing glass of milk or a hot cup of coffee. Enjoy!