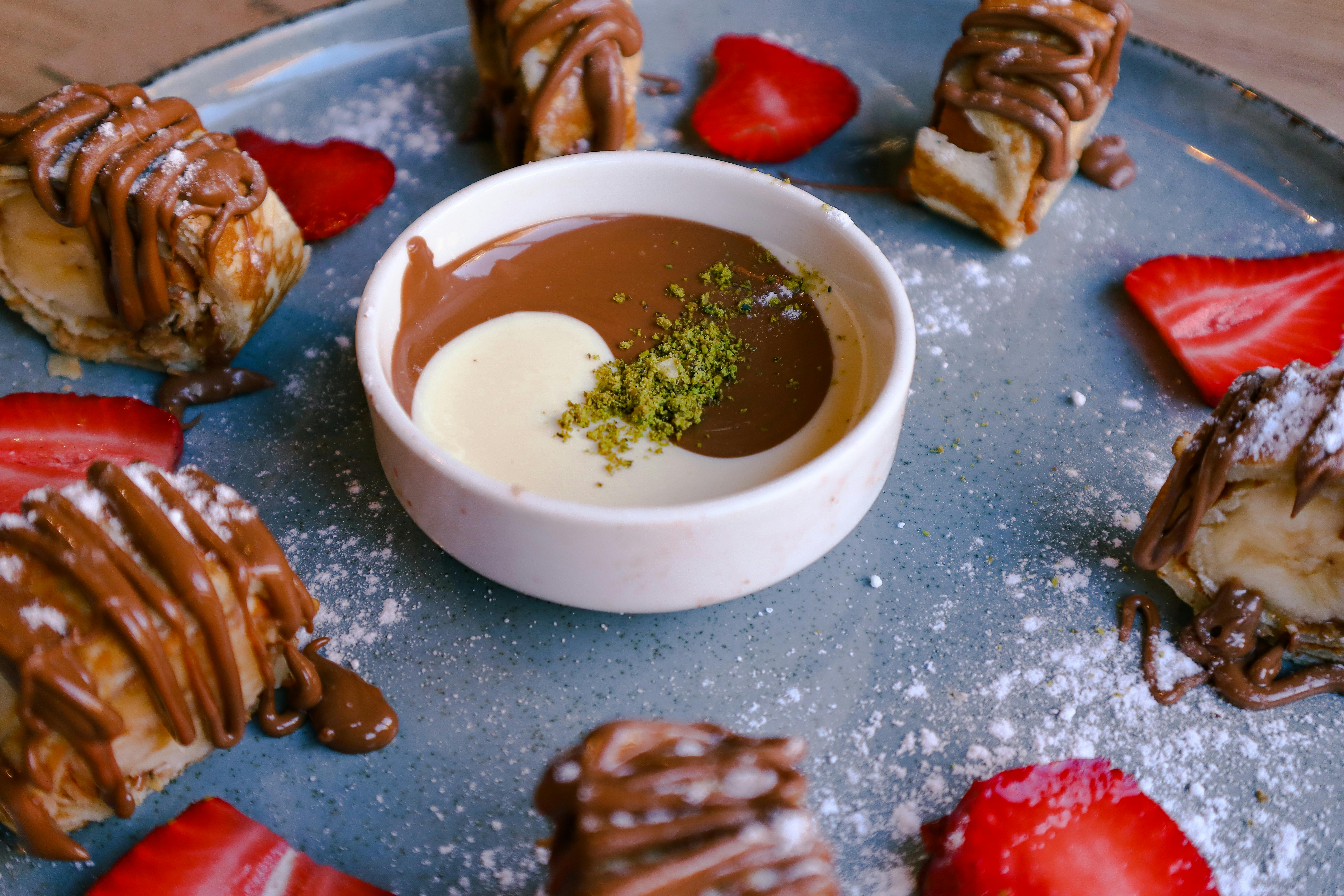 Chocolate Trifle is a delightful dessert that perfectly combines layers of chocolate cake, creamy chocolate pudding, and whipped cream. This simple yet scrumptious dessert is perfect for any occasion and can be made in advance. It provides a delicious sweet treat that everyone will love.
Number of servings: 6-8 servings
Nutrition: Per serving, this dessert provides approximately 400 calories, 20g of fat, 50g of carbohydrates, and 6g of protein.
Additional notes: For a lighter version, use low-fat whipped cream and sugar-free chocolate pudding. This dessert can also be made with a gluten-free cake.
Cooking time: 1 hour
Preparation time: 30 minutes
Category: Dessert
Cuisine: American
Ingredients:
– 1 chocolate cake mix (prepare according to package directions)
– 2 packages of instant chocolate pudding mix
– 3 cups of milk
– 1 cup of heavy whipping cream
– 1/2 cup of powdered sugar
– 1 teaspoon of vanilla extract
– Chocolate shavings or sprinkles for garnish
Instructions:
1. Prepare the cake mix according to the package directions and bake in a 9×13-inch baking dish. Allow it to cool completely.
2. In a medium-sized bowl, whisk the chocolate pudding mix with 3 cups of milk.
3. In another bowl, whip 1 cup of heavy whipping cream with 1/2 cup of powdered sugar and 1 teaspoon of vanilla extract until soft peaks form.
4. Cut the cooled chocolate cake into small cubes and layer the bottom of a large trifle bowl with half of the cake cubes.
5. Spread half of the chocolate pudding over the cake cubes.
6. Add another layer of cake cubes on top of the pudding, followed by the remaining pudding.
7. Top with the whipped cream, spreading it evenly.
8. Add chocolate shavings or sprinkles on top of the whipped cream for garnish.
9. Refrigerate for at least an hour before serving.
Enjoy your delicious Chocolate Trifle!