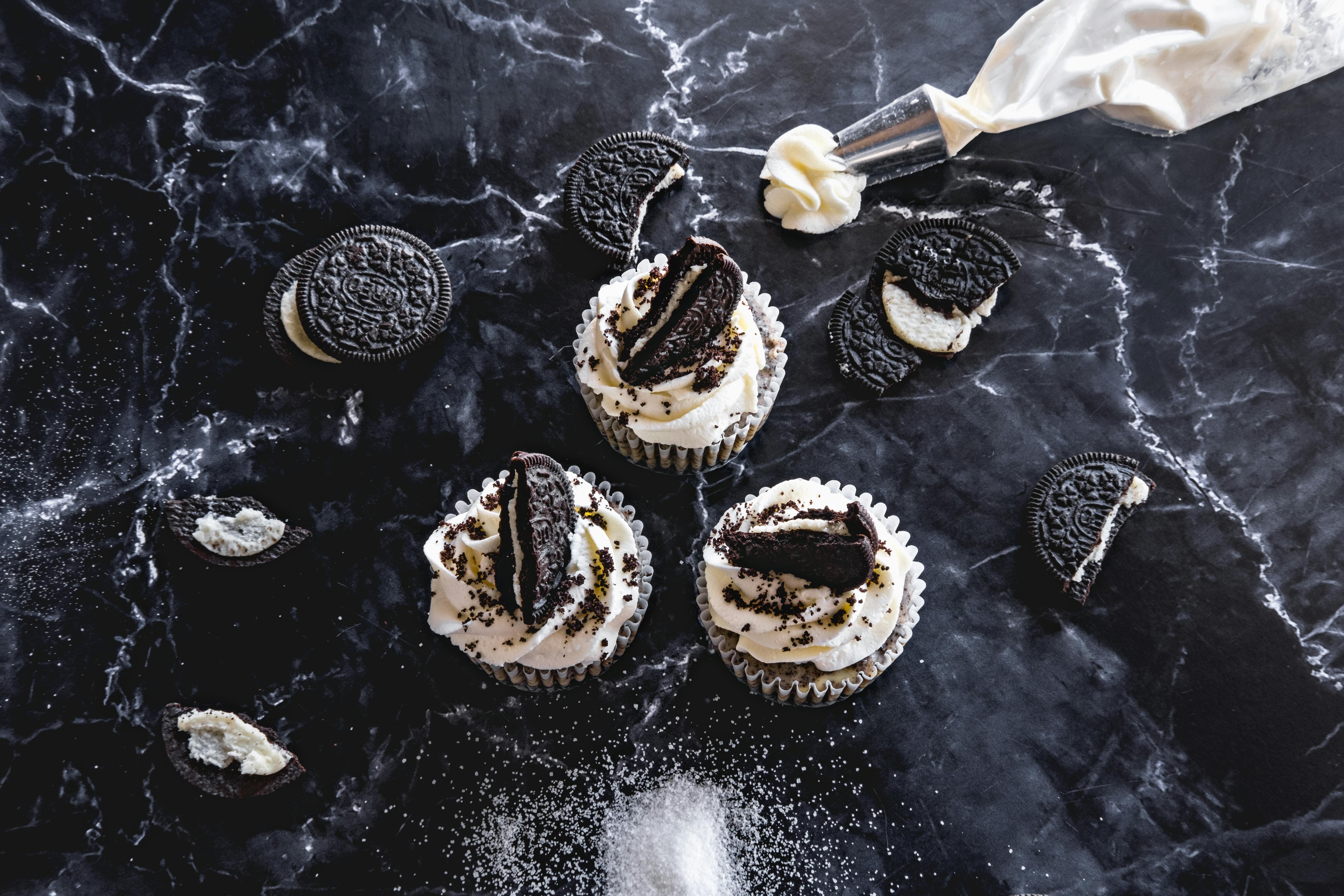 No Bake Chocolate Cheesecake is a decadent and delicious dessert that is perfect for any occasion. This easy recipe does not require any baking, making it a perfect summer dessert that can be made in no time. It is rich, creamy, and packed with chocolate goodness that will leave you wanting more.
Servings: 8-10
Nutrition Information (per serving):
Calories – 450
Fat – 32g
Carbohydrates – 34g
Protein – 7g
Sugar – 26g
Sodium – 310mg
Additional Notes:
– This cheesecake can be kept in the fridge for up to 3 days.
– For a more intense chocolate flavor, use a higher percentage of cocoa in the chocolate chips.
– For a firmer texture, refrigerate the cheesecake for at least 3 hours before serving.
Cooking Time: 20 minutes
Preparation Time: 20 minutes
Category: Dessert
Cuisine: American
Ingredients:
– 2 cups chocolate graham cracker crumbs
– 1/4 cup granulated sugar
– 1/2 cup unsalted butter, melted
– 24 oz cream cheese, room temperature
– 1 cup powdered sugar
– 1 tsp vanilla extract
– 1 1/2 cups semi-sweet chocolate chips, melted and cooled
– 1 cup heavy cream, whipped to stiff peaks
Instructions:
1. In a large mixing bowl, combine the graham cracker crumbs, granulated sugar, and melted butter. Mix well until fully incorporated.
2. Press the crumb mixture into the bottom and up the sides of a 9-inch springform pan evenly. Use the bottom of a flat glass or measuring cup to help press the crumb mixture firmly.
3. In another mixing bowl, beat the cream cheese until fluffy. Add in the powdered sugar and vanilla extract and continue beating until well combined.
4. Pour in the melted chocolate chips and mix until fully incorporated.
5. Fold in the whipped cream until the mixture is smooth and creamy.
6. Pour the cheesecake filling on top of the graham cracker crust and smooth out the top using an offset spatula.
7. Cover the cheesecake with plastic wrap and refrigerate for at least 2 hours or overnight.
8. To serve, remove the cheesecake from the fridge and let it sit at room temperature for 20-30 minutes before slicing and serving. Enjoy!