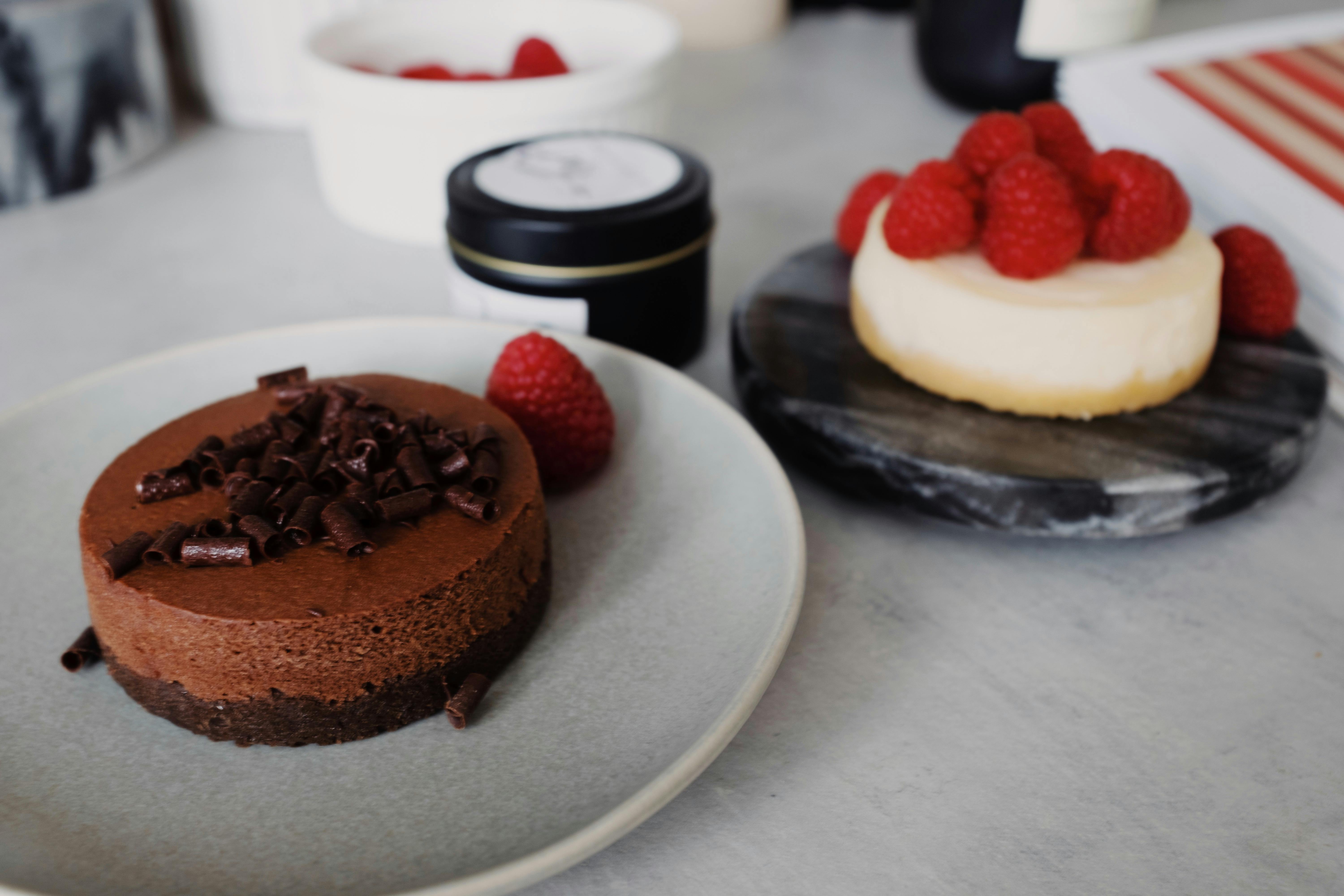 Raspberry White Chocolate Mousse is a light and airy dessert that combines the tartness of raspberry with the sweetness of white chocolate. This recipe serves 4 people and is perfect for a romantic date night or a dinner party with friends. It has 300 calories per serving and 12 grams of fat.
Ingredients:
– 1 1/2 cups raspberries
– 1 cup white chocolate chips
– 1 cup heavy cream
– 2 tbsp sugar
– 1 tsp vanilla extract
– Fresh raspberries (optional, for garnish)
Instructions:
1. In a blender, puree the raspberries until smooth.
2. In a double boiler, melt the white chocolate chips until smooth.
3. In a separate bowl, whip the heavy cream until stiff peaks form.
4. Add the sugar and vanilla extract to the whipped cream and mix until combined.
5. Gently fold in the melted white chocolate and pureed raspberries to the whipped cream mixture.
6. Spoon the mousse into glasses or jars and refrigerate for at least 2 hours.
7. Garnish with fresh raspberries (optional) and serve chilled.
Additional Notes:
– This recipe can be made a day ahead and kept covered in the fridge until ready to serve.
– If you prefer a sweeter mousse, you can add an additional tablespoon of sugar.
– Be careful not to over-mix the ingredients; otherwise, the mousse may become dense instead of light and airy.
Cooking time: 10 minutes
Preparation time: 20 minutes
Category: Dessert
Cuisine: French