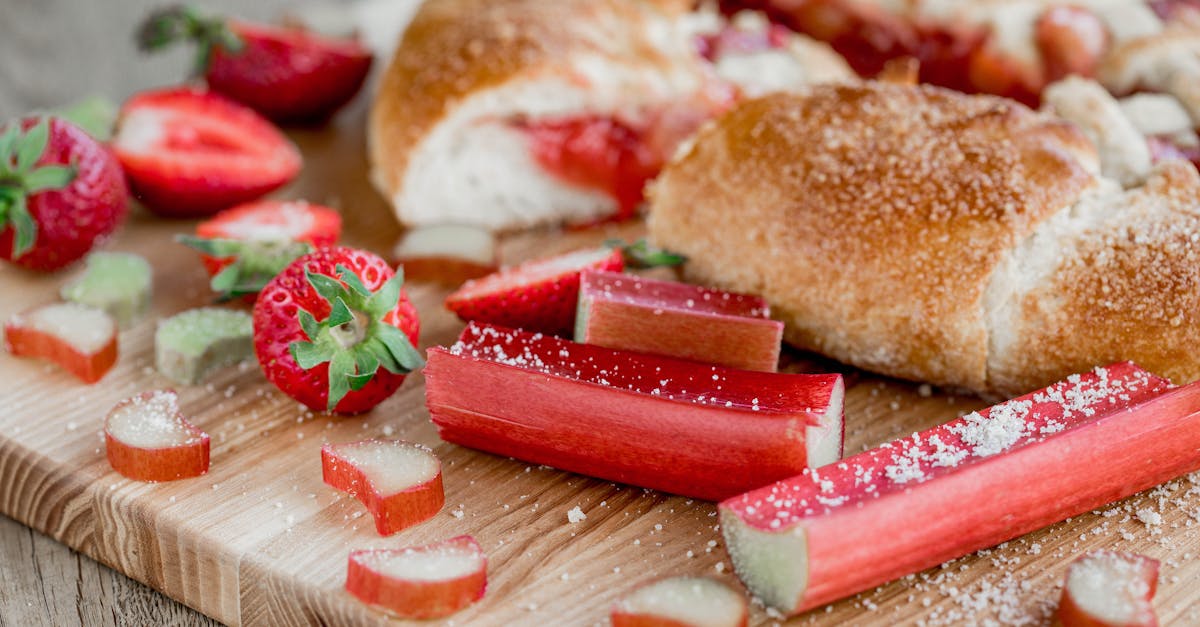 This delicious Strawberry Rhubarb Crisp is the perfect dessert for summer gatherings. The combination of sweet strawberries and tart rhubarb make for a refreshing and flavorful crisp. Serve it warm with a scoop of vanilla ice cream on top!
Ingredients:
2 cups fresh strawberries, sliced
2 cups rhubarb, chopped
1/2 cup granulated sugar
1/4 cup all-purpose flour
1/2 cup old-fashioned rolled oats
1/2 cup brown sugar
1/4 cup butter, melted
1/4 cup chopped nuts (optional)
Nutrition:
Serving size: 1/8 of recipe
Calories: 220
Fat: 7g
Saturated Fat: 4g
Cholesterol: 15mg
Sodium: 35mg
Carbohydrates: 39g
Fiber: 2g
Sugar: 26g
Protein: 2g
Directions:
Preheat the oven to 375°F and grease a 9-inch baking dish.
In a large bowl, combine the strawberries, rhubarb, granulated sugar, and flour. Mix well and spread evenly into the prepared baking dish.
In a separate bowl, mix together the oats, brown sugar, and melted butter until well combined. Stir in the nuts, if using.
Sprinkle the oat mixture over the strawberry-rhubarb mixture in the baking dish.
Bake for 35-40 minutes, or until the top is golden brown and the filling is bubbly.
Let the crisp cool for a few minutes before serving. Enjoy warm with a scoop of vanilla ice cream on top!
Additional Notes:
– This recipe serves 8 people.
– Prep time: 15 minutes
– Cook time: 35-40 minutes
– Category: Dessert
– Cuisine: American
– You can also use frozen strawberries and rhubarb for this recipe, just make sure to thaw and drain them before using.
– If you don't have nuts on hand, you can omit them from the topping or substitute them with a different type of nut.