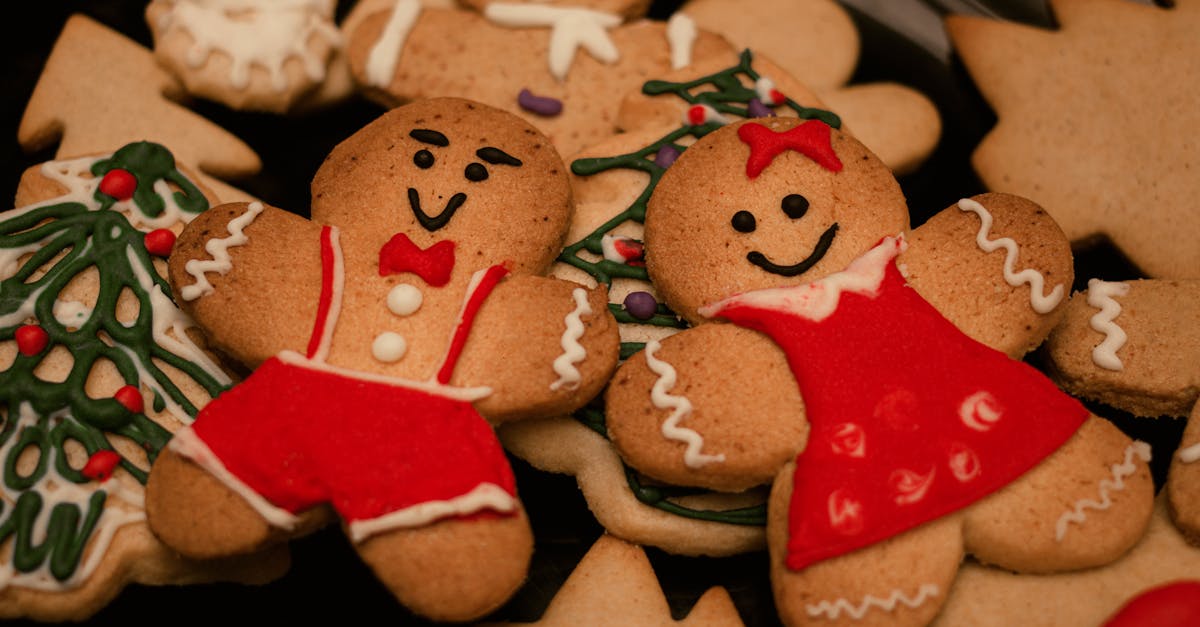 This delicious gingerbread cookie frosting recipe is perfect for topping your homemade gingerbread cookies. It's easy to make and adds a sweet and spicy kick to your cookies.
Nutrition Information
Serving Size: 1 tablespoon
Calories: 90
Total Fat: 3g
Saturated Fat: 2g
Cholesterol: 10mg
Sodium: 10mg
Total Carbohydrates: 15g
Dietary Fiber: 0g
Sugars: 14g
Protein: 0g
Ingredients
1/2 cup unsalted butter, at room temperature
3 cups powdered sugar
1/4 cup milk
1 tsp vanilla extract
1/2 tsp ground ginger
1/2 tsp ground cinnamon
1/4 tsp ground allspice
Instructions
In a large mixing bowl, cream together the butter and powdered sugar until smooth.
Add the milk, vanilla extract, ginger, cinnamon, and allspice. Beat until the frosting is smooth and creamy.
If the frosting is too thick, add a little more milk to thin it out. If it's too thin, add more powdered sugar until it reaches the desired consistency.
Spoon the frosting into a piping bag or a plastic bag with the corner snipped off.
Frost your gingerbread cookies and enjoy!
Additional Notes
This recipe makes enough frosting for about 24 gingerbread cookies.
Cooking time: 10 minutes
Preparation time: 5 minutes
Servings: 24
Category: Dessert
Cuisine: American