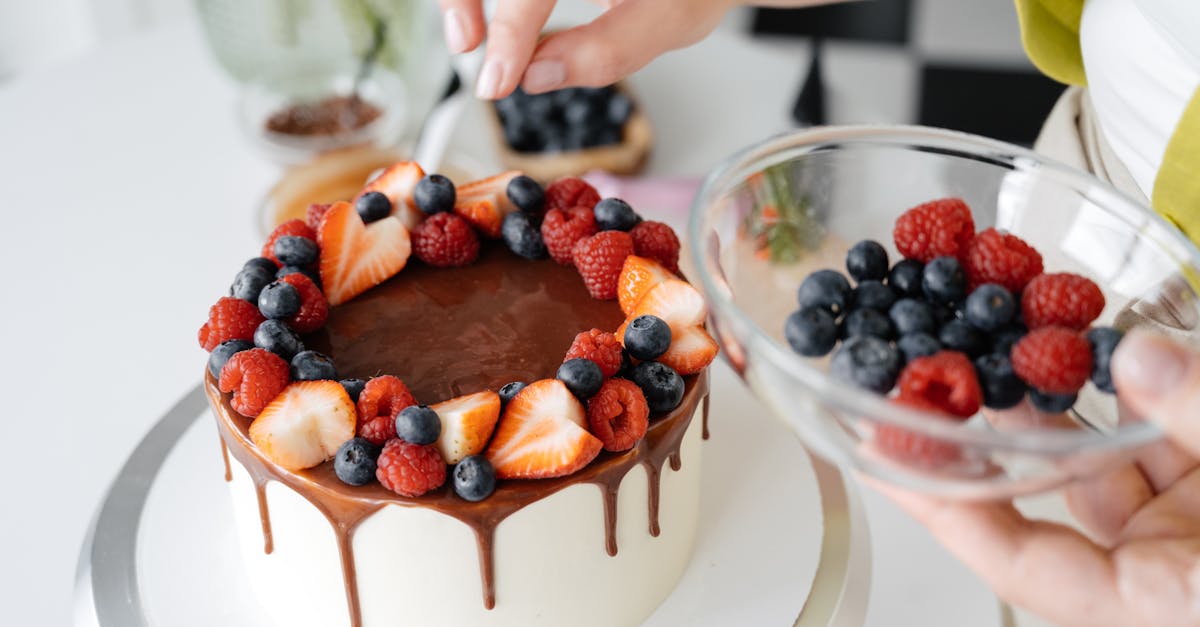 Satiny Chocolate Glaze is a perfect addition to any dessert, be it a cake, brownie, cookie, or cupcake. This glaze is incredibly easy to make and will make your dessert look and taste outstanding. This recipe serves 12 people and takes only 15 minutes to prepare.
Nutrition facts (per serving):
– Calories: 110
– Total fat: 5g
– Saturated fat: 3g
– Cholesterol: 10mg
– Sodium: 10mg
– Total carbohydrate: 15g
– Dietary fiber: 1g
– Total sugars: 14g
– Protein: 1g
– Vitamin D: 0mcg
– Calcium: 4mg
– Iron: 1mg
– Potassium: 75mg
Ingredients:
– 4 oz. semi-sweet chocolate chips
– 1/2 cup heavy cream
– 1 tablespoon corn syrup
– 1/2 teaspoon vanilla extract
Instructions:
1. In a double boiler, melt the chocolate chips over low heat, stirring constantly.
2. Add the heavy cream and corn syrup and continue stirring until the mixture is smooth.
3. Remove from heat and stir in the vanilla extract.
4. Let the glaze cool for 2-3 minutes before pouring over your dessert.
5. Use a spatula to spread the glaze evenly over the top and sides of the dessert.
6. Allow the glaze to set for at least 30 minutes before serving.
Additional notes:
– This glaze can be stored in an airtight container in the refrigerator for up to 3 days.
– Before reheating, allow the glaze to come to room temperature.
– To reheat, microwave the glaze in 10-second intervals, stirring in between, until the desired consistency is achieved.
– You can substitute semi-sweet chocolate chips with milk chocolate or dark chocolate chips if desired.
Cooking time:
15 minutes
Servings:
12
Preparation time:
5 minutes
Category:
Dessert
Cuisine:
American