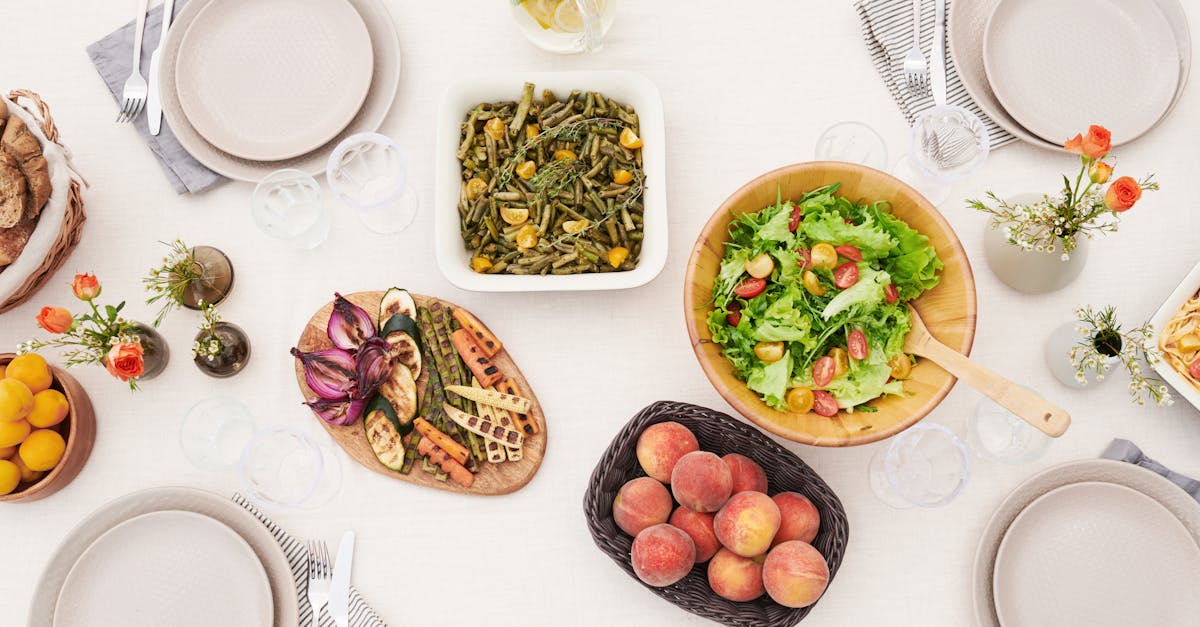 Grilled peaches made in the air fryer is a quick and delicious summer dessert that is perfect for a weeknight treat or a weekend gathering. The sweetness of the peaches is perfectly balanced by a tangy yogurt sauce, making it a healthy and refreshing dessert idea.
Ingredients:
4 ripe peaches, halved and pitted
1 tablespoon olive oil
1 tablespoon brown sugar
1/2 teaspoon ground cinnamon
1/4 teaspoon salt
1/4 cup plain Greek yogurt
1 tablespoon honey
1/4 teaspoon vanilla extract
Nutrition:
Servings: 4
Calories: 130
Total Fat: 3g
Saturated Fat: 0.5g
Cholesterol: 0mg
Sodium: 150mg
Total Carbohydrates: 26g
Dietary Fiber: 2g
Sugars: 23g
Protein: 3g
Directions:
Preheat the air fryer to 375°F.
In a small bowl, mix together olive oil, brown sugar, cinnamon, and salt.
Brush the cut side of each peach half with olive oil mixture and place cut-side down in the air fryer basket.
Cook for 5-6 minutes or until the peaches are tender and slightly caramelized on the cut side.
In another small bowl, whisk together Greek yogurt, honey, and vanilla extract.
Remove the peaches from the air fryer and serve them with the yogurt sauce drizzled on top.
Additional Notes:
These grilled peaches are perfect on their own or added to salads or oatmeal for a healthy breakfast.
You can substitute regular yogurt for Greek yogurt and maple syrup for honey if desired.
Feel free to add a sprinkle of granola or chopped nuts on top of the yogurt sauce for added crunch.
Cuisine:
American
Category:
Dessert
Cooking Time:
5-6 minutes
Preparation Time:
10 minutes