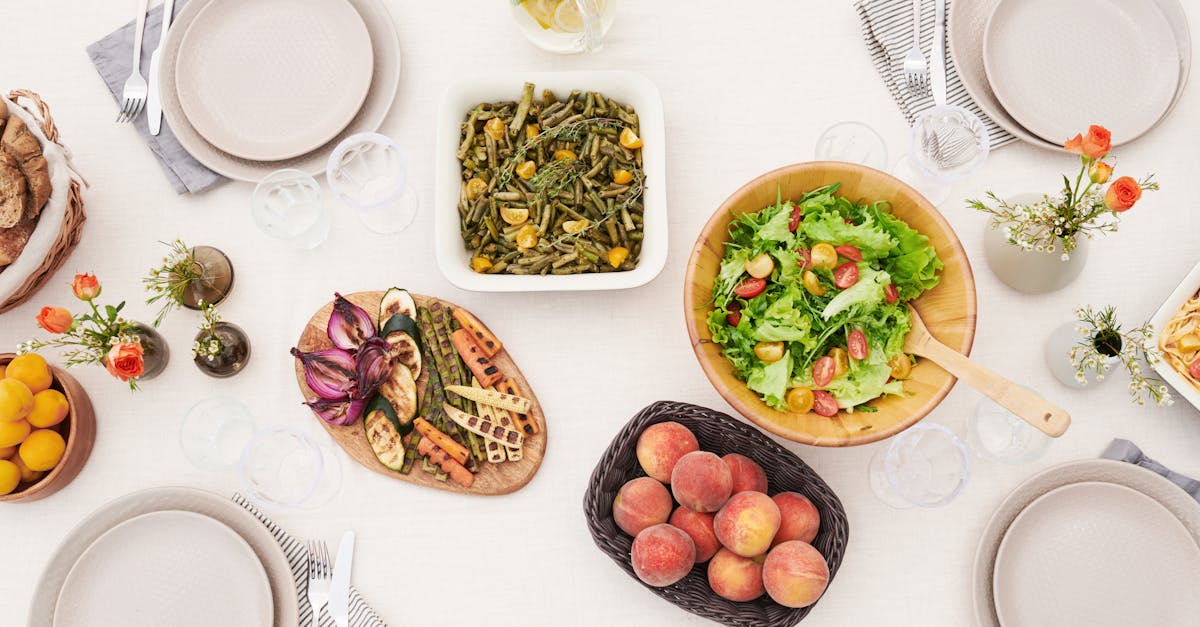 Air Fryer Grilled Peaches with Cinnamon is a healthy and delicious dessert that is perfect for any occasion. This recipe is super easy and quick, taking less than 15 minutes to make. Grilling peaches in the air fryer gives them a beautiful caramelized flavor, while the addition of cinnamon makes them even more flavorful. This dish is perfect for those who are looking for a healthy dessert option that still satisfies the sweet tooth.
Ingredients:
4 ripe peaches, halved and pitted
1 tablespoon of cinnamon
1 tablespoon of honey (optional)
Nutrition:
Serving size: 1 peach halve
Calories: 50
Protein: 1g
Total Fat: 0g
Saturated Fat: 0g
Trans Fat: 0g
Cholesterol: 0mg
Sodium: 0mg
Total Carbohydrates: 13g
Dietary Fiber: 2g
Sugar: 11g
Instructions:
Preheat your air fryer to 350°F (180°C).
In a small bowl, mix together cinnamon and honey (if using).
Brush the cut side of each peach halve with the cinnamon mixture.
Place the peaches cut-side down in the air fryer basket. Close the basket and cook for 3-4 minutes or until the peaches are tender and caramelized.
Remove the peaches from the air fryer and serve warm.
Additional Notes:
You can serve the grilled peaches with ice-cream or whipped cream for an extra indulgence.
You can also add some chopped nuts or granola on top of the peaches for added texture.
If you don't have an air fryer, you can also grill the peaches on an outdoor grill or a grill pan over the stove.
Cooking Time:
Preparation time: 5 minutes
Cooking time: 3-4 minutes
Servings:
This recipe serves 8 people (1 peach halve per person).
Category:
Dessert
Cuisine:
American