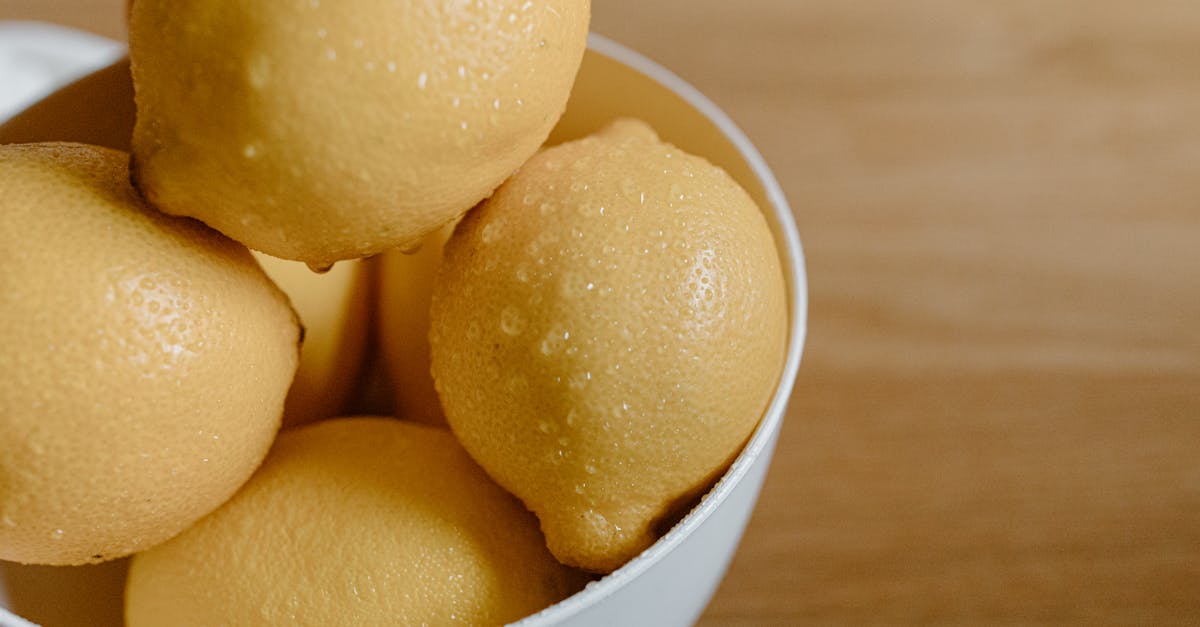 Candied lemon peel is a classic dessert that is perfect to indulge your sweet tooth with a tanginess of lemon. It is a popular treat around Christmas and is usually served as tea-time snacks. The recipe is super simple and requires only a few ingredients. Plus, a little zest of lemon will freshen up your mood!
Additional Notes
Make sure to remove the bitter white pith while peeling the lemon.
You can store candied lemon peels in an airtight container for up to a month.
Nutrition
Calories – 174 kcal
Carbohydrates – 45 g
Fat – 0 g
Protein – 0 g
Sodium – 15 mg
Ingredients
4 Lemons
2 cups Granulated sugar
2 cups Water
Additional sugar for coating
Cooking Time
Preparation time: 15 minutes
Cooking time: 1 hour 30 minutes
Total time: 1 hour 45 minutes
Servings
This recipe serves 6 people
Category
Cuisine
Instructions
Wash the lemons and peel them thinly. Remove the pith from the lemon peels.
Blanch the lemon peels in boiling water for 5 minutes and drain the water. Repeat this process 2 more times.
In a saucepan, mix sugar and water and heat on medium heat. Stir until the sugar dissolves.
Add the blanched lemon peels to the sugar syrup and let it cook for an hour, until the peels turn translucent.
Take out the lemon peels from the syrup and let them dry on a wire rack for 15 minutes.
Coat the lemon peels with additional sugar and let them dry for another hour.
Store the candied lemon peels in an airtight container.
Serve and enjoy!