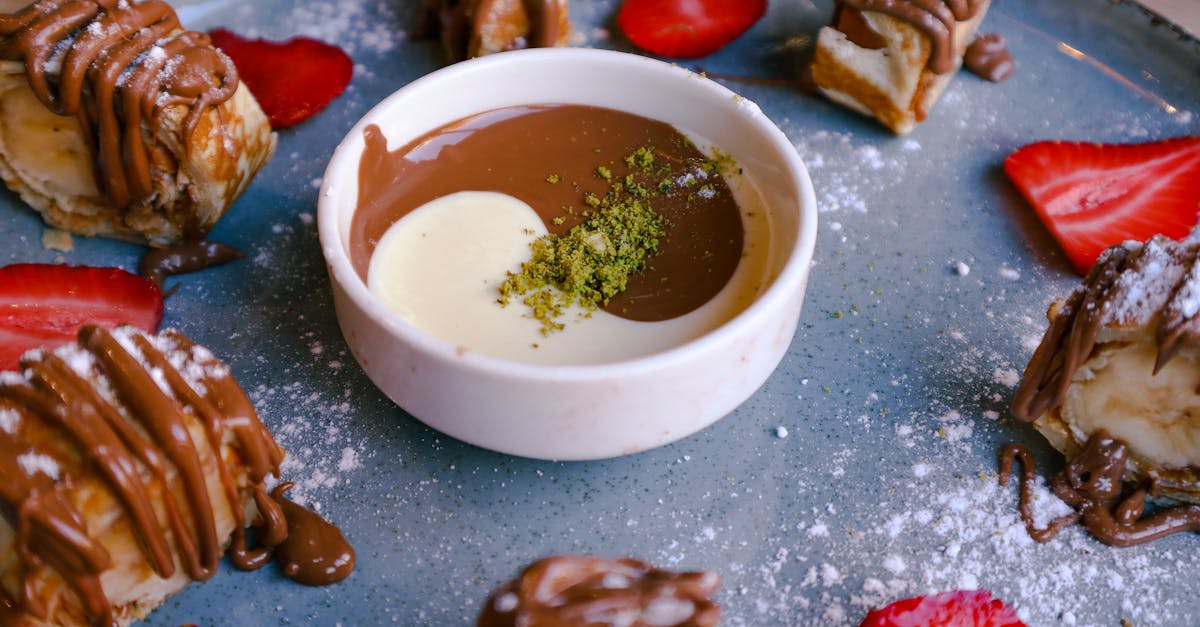 This Chocolate Banana Bread Pudding is a decadent and delicious dessert that is perfect for any occasion. It is made with ripe bananas, dark chocolate chips and bread, baked to golden perfection with a moist interior and a crispy top. This recipe serves 4 people and takes about 1 hour to prepare and cook.
Nutrition Information:
Calories: 450
Protein: 9g
Fat: 18g
Carbohydrates: 67g
Sugar: 43g
Fiber: 4g
Ingredients:
4 cups of cubed bread
2 ripe bananas, mashed
1 cup dark chocolate chips
3 eggs
1 cup milk
1/2 cup heavy cream
1/2 cup granulated sugar
1 tsp vanilla extract
1/2 tsp cinnamon
Pinch of salt
Instructions:
Preheat the oven to 350°F.
Grease a 9-inch baking dish.
In a large mixing bowl, combine the cubed bread, mashed bananas, and chocolate chips. Toss together until everything is evenly distributed.
In a separate mixing bowl, whisk together the eggs, milk, heavy cream, sugar, vanilla extract, cinnamon, and salt. Pour this mixture over the bread mixture and stir until everything is evenly combined.
Pour the mixture into the greased baking dish and spread it out evenly.
Bake for 50-55 minutes, or until the top is golden and the center is set and moist.
Remove from the oven and allow it to cool for a few minutes before serving.
Additional Notes:
This Chocolate Banana Bread Pudding can be served warm or cooled. It can be stored in the fridge for up to 3 days, but it is best enjoyed fresh.
This recipe is categorized as a dessert and falls into American cuisine.