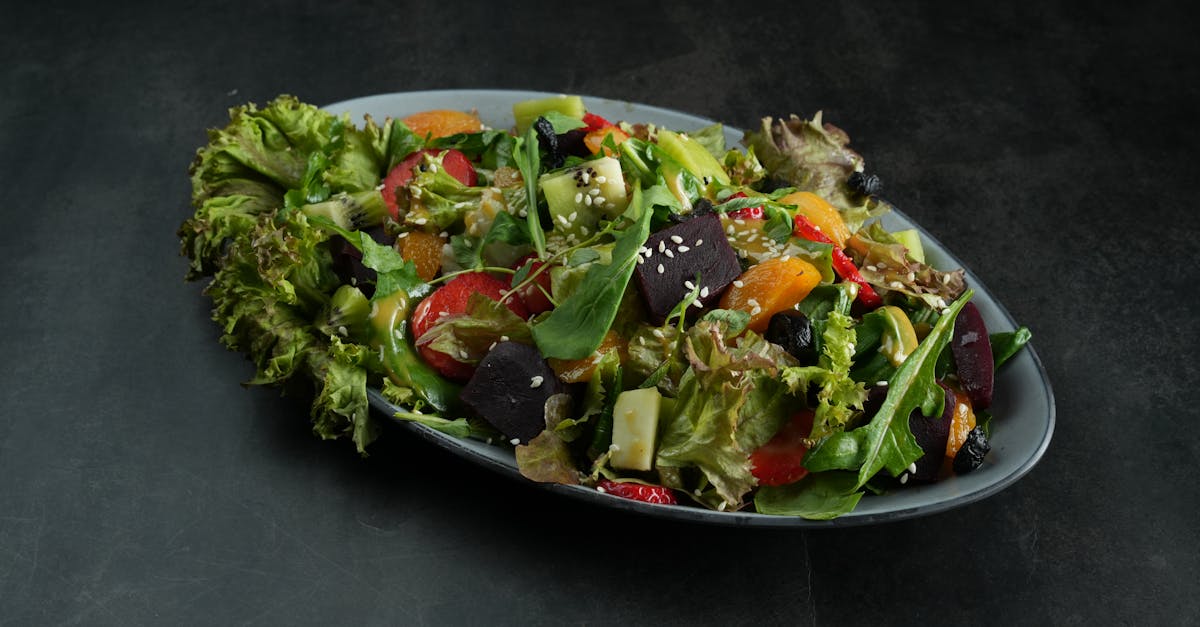 This Cranberry Salad recipe is perfect for a healthy meal or as a side dish for your dinner table. The recipe serves 4, has 267 calories per serving, and is rich in Vitamin C and fiber.
Ingredients:
1 bag (12 oz) of fresh cranberries
1 apple, peeled and chopped
1 orange, peeled and chopped
1 cup chopped walnuts
1/4 cup honey
1/4 cup fresh orange juice
1/4 teaspoon salt
1/4 teaspoon black pepper
Instructions:
Wash the cranberries and chop them in a food processor or by hand.
Combine the chopped cranberries, apple, orange, and walnuts in a large bowl.
In a separate bowl, whisk together the honey, fresh orange juice, salt, and black pepper.
Pour the dressing over the cranberry mixture and stir well to combine.
Chill the salad for at least 30 minutes before serving.
Additional notes:
This Cranberry Salad is perfect for a Thanksgiving or Christmas dinner. It can be stored in the fridge for up to 3 days, making it a great make-ahead dish. Feel free to adjust the sweetness and tartness to your preference by adding more honey or lemon juice respectively.
Nutrition:
Calories: 267
Fat: 16.6g
Saturated Fat: 1.5g
Cholesterol: 0mg
Sodium: 131mg
Potassium: 284mg
Carbohydrates: 31.4g
Fiber: 5.1g
Sugar: 22.9g
Protein: 4.3g
Vitamin A: 34IU
Vitamin C: 18.8mg
Calcium: 33mg
Iron: 1.2mg
Cooking time:
30 minutes
Preparation time:
15 minutes
Category:
Salad, Side Dish, Gluten-free, Vegetarian, Vegan
Cuisine:
American