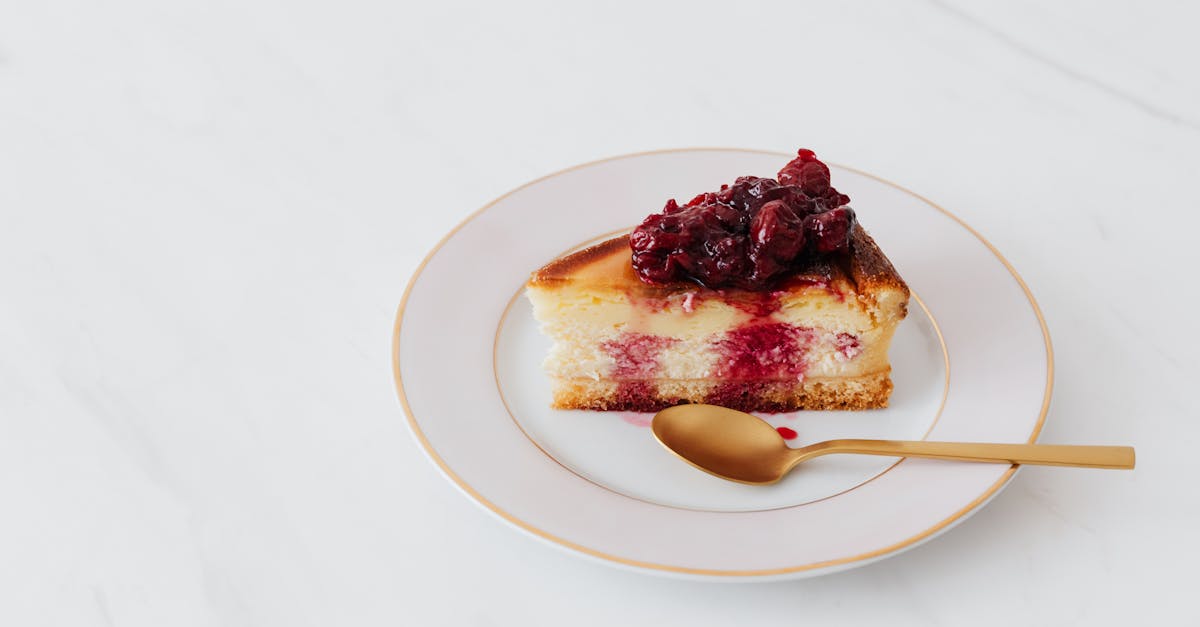 Indulge in the rich flavors of the holiday season with this decadent Eggnog Cheesecake. Made with creamy eggnog and a gingersnap crust, this dessert is sure to impress your family and friends.
Nutrition Information
Serving size: 1 slice
Number of servings: 12
Calories: 480
Total Fat: 36g
Saturated Fat: 20g
Cholesterol: 180mg
Sodium: 330mg
Total Carbohydrate: 32g
Dietary Fiber: 0g
Total Sugars: 28g
Protein: 7g
Ingredients
1 1/2 cups gingersnap cookie crumbs
1/4 cup unsalted butter, melted
3 packages (8 oz. each) cream cheese, softened
1 cup granulated sugar
1 cup eggnog, room temperature
2 tablespoons all-purpose flour
1 teaspoon ground cinnamon
1/2 teaspoon ground nutmeg
3 large eggs, room temperature
2 teaspoons vanilla extract
Directions
Preheat the oven to 325°F. Wrap a 9-inch springform pan with foil.
In a bowl, mix cookie crumbs and melted butter. Press mixture into the bottom of the prepared springform pan.
In a large mixing bowl, beat cream cheese and sugar until smooth.
Beat in eggnog, flour, cinnamon, and nutmeg until blended.
Add eggs and vanilla; beat on low speed just until combined. Pour mixture into crust.
Place springform pan in a large baking pan, and fill with hot water until it reaches halfway up the sides of the springform pan.
Bake for 60 minutes or until center is almost set.
Cool on a wire rack for 10 minutes. Carefully run a knife around the edge of the pan to loosen; cool for 1 hour longer.
Reserve 2 tablespoons of whipped cream and spread the rest of the whipped cream over the top of the cheesecake. Sprinkle with nutmeg and decorate with additional whipped cream if desired.
Refrigerate overnight before serving.
Additional Notes
Cooking time: 1 hour 10 minutes
Preparation time: 30 minutes
Servings: 12
Category: Dessert
Cuisine: American