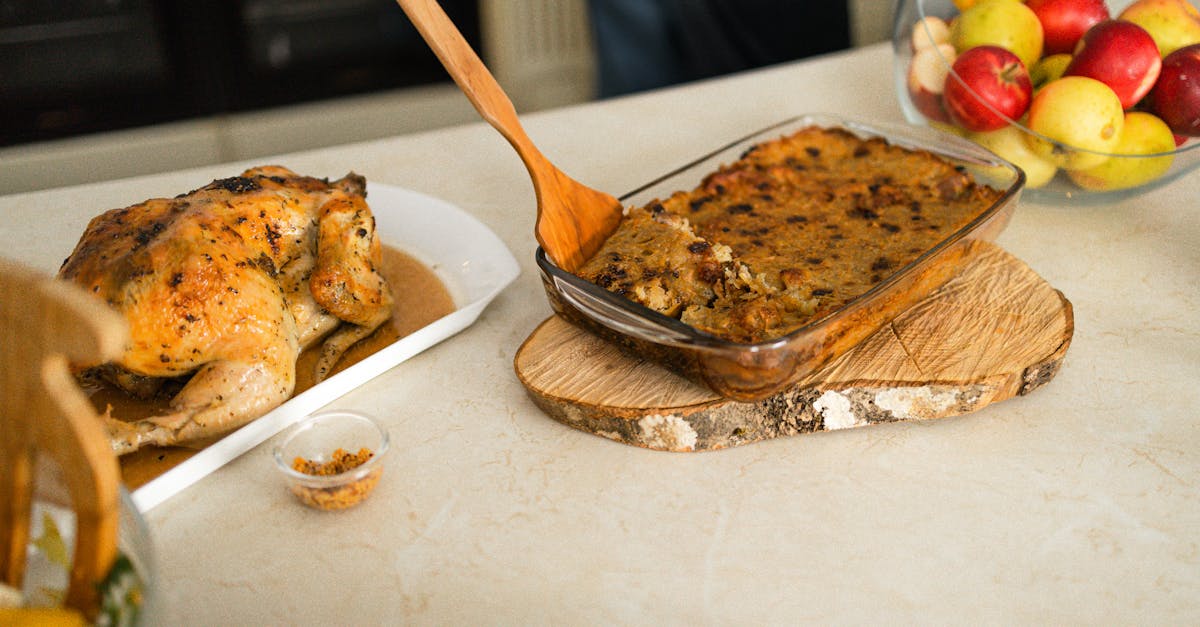 Gramma's Apple Bread Pudding is a delicious and comforting dessert that is perfect for any occasion. This recipe serves 8 and has a preparation time of 20 minutes and a cooking time of 1 hour.
Ingredients:
6 cups of cubed white bread
2 cups of whole milk
4 eggs, beaten
1 cup of sugar
1 tsp of cinnamon
1/2 tsp of nutmeg
1/4 cup of melted butter
2 peeled and sliced apples
Nutrition:
Calories: 395
Carbohydrates: 62g
Protein: 10g
Fat: 12g
Saturated Fat: 6g
Cholesterol: 119mg
Sodium: 330mg
Potassium: 307mg
Fiber: 2g
Sugar: 43g
Vitamin A: 540IU
Calcium: 171mg
Iron: 2mg
Instructions:
Preheat your oven to 350°F (175°C) and butter a 9×13 inch baking dish.
In a large bowl, whisk together the milk, eggs, sugar, cinnamon, nutmeg, and melted butter.
Add the cubed bread and sliced apples to the bowl and mix well.
Pour the mixture into the prepared baking dish and bake for 1 hour or until the top is golden brown and the center is set.
Remove from the oven and let cool for 10 minutes before serving.
Additional Notes:
This bread pudding is best served warm with a scoop of vanilla ice cream or a dollop of whipped cream. You can also add a few raisins or chopped nuts to the mixture for added texture and flavor. Store any leftovers in the refrigerator for up to 3 days.
Cooking time:
1 hour
Preparation time:
20 minutes
Category:
Dessert
Cuisine:
American