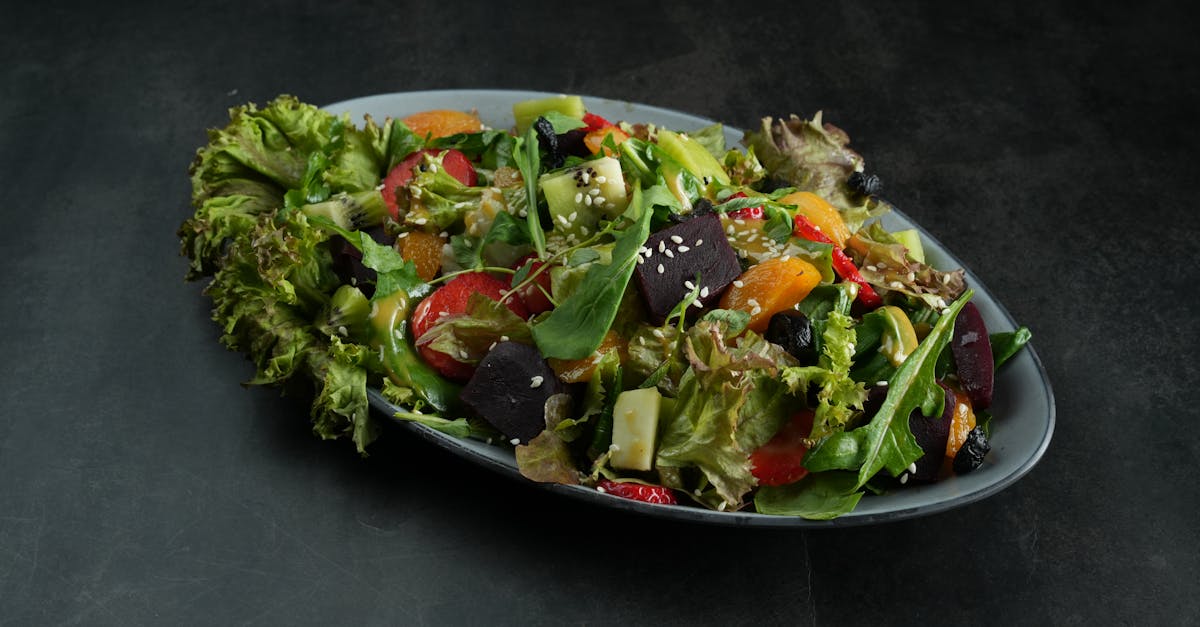 This Instant Pistachio Salad is a perfect side dish for your meal. Not only is it delicious, but it is also full of nutrients such as protein, fiber, vitamins, and minerals. This quick and easy recipe serves 4 and only takes 10 minutes to prepare. It is a great addition to any Mediterranean or Middle Eastern cuisine!
**Nutrition:**
– Calories: 218
– Fat: 18g
– Carbohydrates: 9g
– Fiber: 3g
– Protein: 7g
**Ingredients:**
– 1 cup roasted pistachios, chopped
– 1/2 red onion, thinly sliced
– 1/4 cup fresh parsley, chopped
– 1/4 cup fresh mint, chopped
– 1/4 cup lemon juice
– 2 tablespoons olive oil
– 1/2 teaspoon salt
– 1/2 teaspoon black pepper
– 1/4 teaspoon red pepper flakes
– 4 cups mixed greens
**Instructions:**
1. In a large bowl, combine the chopped roasted pistachios, thinly sliced red onion, chopped fresh parsley, and chopped fresh mint.
2. In a separate small bowl, whisk together the lemon juice, olive oil, salt, black pepper, and red pepper flakes.
3. Pour the dressing over the pistachio mixture and toss to combine.
4. Place 1 cup of mixed greens on each plate and top with the pistachio salad.
5. Serve and enjoy!
**Additional Notes:**
– This salad can be made ahead of time and stored in the refrigerator until ready to serve.
– You can substitute the mixed greens with any other greens you prefer.
– For a creamier consistency, you can add a dollop of plain Greek yogurt or sour cream to the dressing mixture.
**Cooking Time:** 10 minutes
**Preparation Time:** 10 minutes
**Servings:** 4
**Category:** Salad
**Cuisine:** Mediterranean, Middle Eastern.