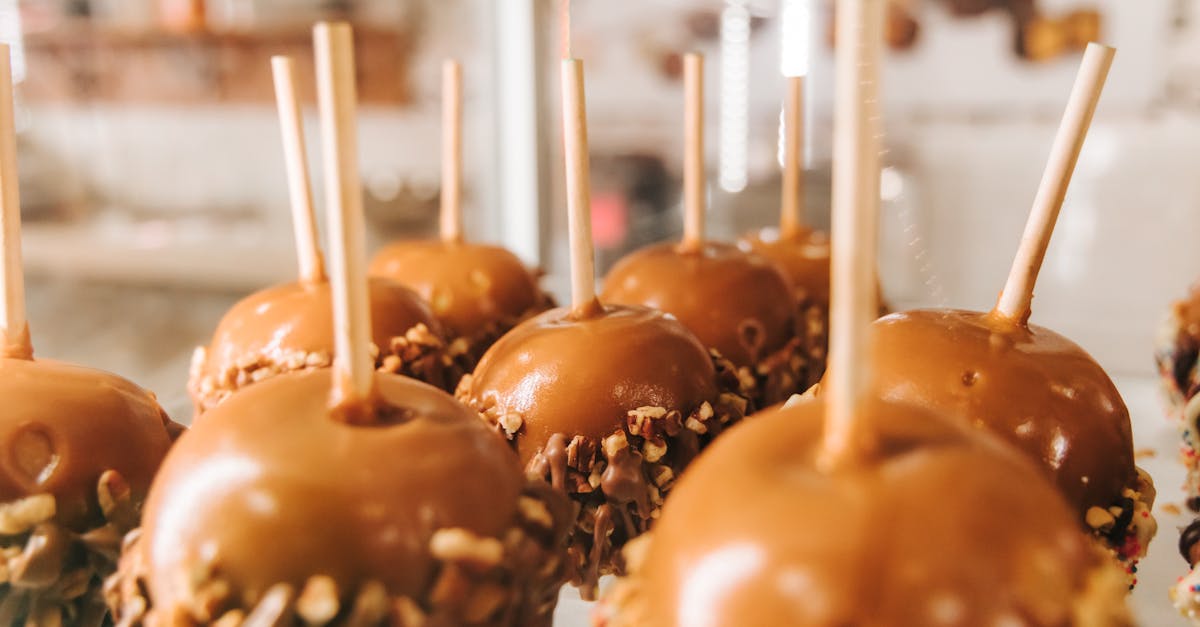 These caramel apples are perfect for fall festivities, Halloween parties or just as a tasty and satisfying treat anytime. They are a classic dessert with a sweet and crunchy coating, sure to satisfy your sweet tooth.
Ingredients:
6 medium apples
14 oz (1 can) sweetened condensed milk
1 cup brown sugar
1/2 cup corn syrup
1/2 cup unsalted butter
1 tsp vanilla extract
1/4 tsp salt
Wooden skewers or popsicle sticks
Nutrition:
Servings: 6
Calories: 421
Total Fat: 18 g
Saturated Fat: 11 g
Cholesterol: 53 mg
Sodium: 175 mg
Total Carbohydrates: 66 g
Fiber: 1 g
Sugar: 59 g
Protein: 4 g
Instructions:
Wash and dry the apples. Insert skewers into the tops of the apples.
In a medium saucepan, combine sweetened condensed milk, brown sugar, corn syrup, unsalted butter and salt. Cook over medium heat, stirring constantly, until mixture comes to a boil.
Reduce heat to low and continue to cook for 10-15 minutes, or until the mixture thickens and turns a deep caramel color.
Remove the caramel from the heat and stir in the vanilla extract.
Dip each apple into the caramel, turning to coat completely. Use a spoon to help cover any missed spots.
Place coated apples onto a baking sheet lined with parchment paper to cool completely.
Store in the refrigerator for up to 5 days.
Additional Notes:
Preparation Time: 10 minutes
Cooking Time: 25 minutes
Category: Dessert
Cuisine: American
For an added touch, you can roll the caramel-coated apples in chopped nuts, sprinkles, or crushed cookies before placing them on the baking sheet to cool.