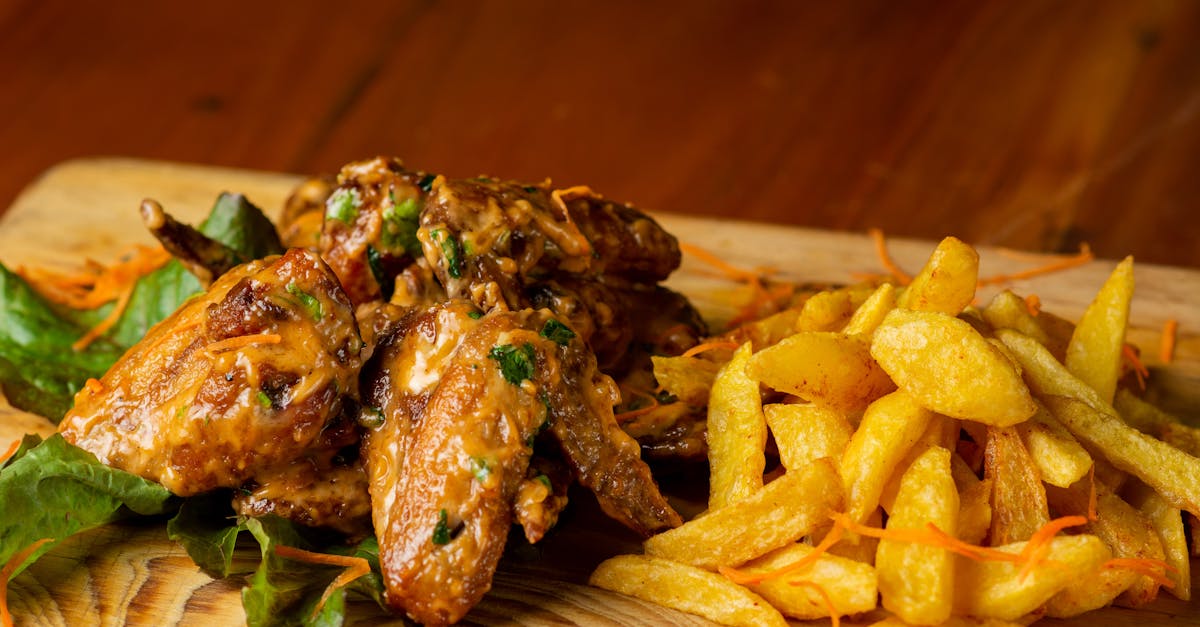 This recipe for Buffalo Chicken Wing Sauce is perfect for spicing up your chicken wings or any other chicken dish. This sauce is hot and tangy which makes it a great option for parties or events.
Recipe Details:
Category: Appetizer
Cuisine: American
Servings: 6
Preparation Time: 10 minutes
Cooking Time: 20 minutes
Nutrition:
Calories: 467
Total Fat: 23.1g
Saturated Fat: 5.1g
Cholesterol: 148mg
Carbohydrates:5.7g
Protein: 58.2g
Ingredients:
1/2 cup Frank's RedHot Sauce
1/3 cup unsalted butter
1 tablespoon white vinegar
1/4 teaspoon cayenne pepper
1/2 teaspoon garlic powder
1/4 teaspoon Worcestershire sauce
Salt to taste
Black pepper to taste
Instructions:
In a small saucepan, melt the butter over low heat.
Add the Frank's RedHot Sauce, white vinegar, cayenne pepper, garlic powder, Worcestershire sauce, salt, and black pepper.
Stir everything together and continue cooking over low heat for about 5-10 minutes or until the sauce starts to thicken.
Remove from heat and let it cool.
To use, pour over hot chicken wings and serve.
Additional Notes:
You can adjust the amount of hot sauce you use based on your preference.
If you want a milder sauce, you can add more butter or reduce the amount of cayenne pepper.
You can also use this sauce as a dipping sauce for vegetables or chips.