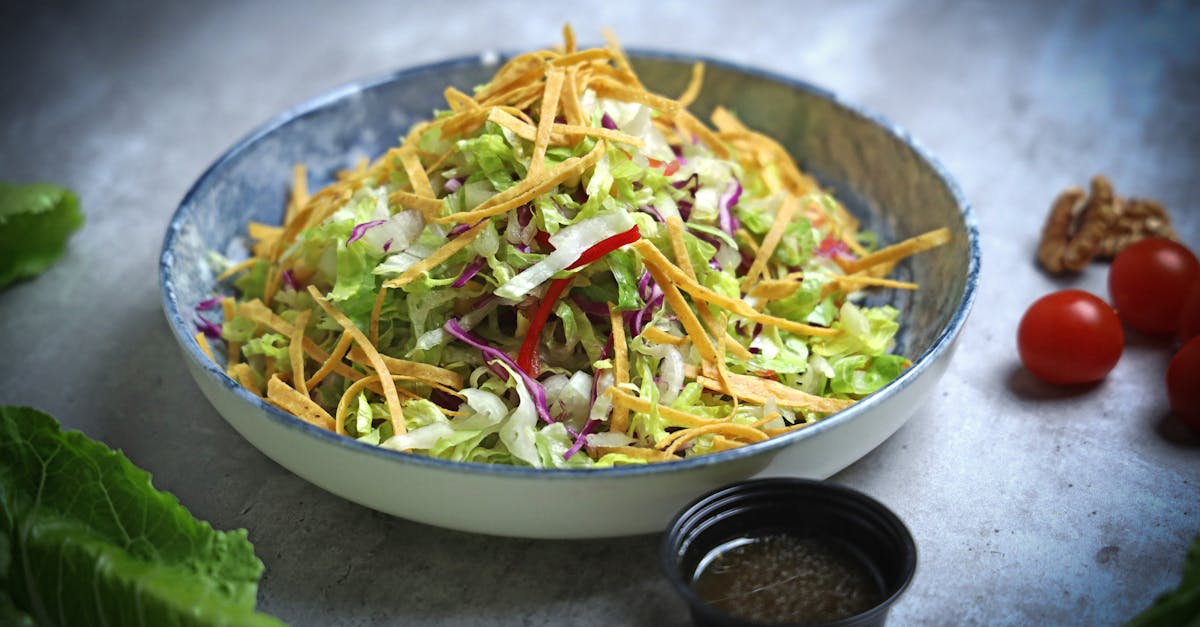 This coleslaw dressing is a quick and easy way to add flavor to your favorite coleslaw recipe. Its creamy texture pairs perfectly with crunchy cabbage, making it the perfect addition to your summer barbecue or picnic menu.
Ingredients:
1/2 cup mayonnaise
1/4 cup sour cream
2 tablespoons apple cider vinegar
2 tablespoons honey
1 teaspoon dijon mustard
1/2 teaspoon salt
1/4 teaspoon black pepper
Nutrition (per serving):
Calories: 140
Total Fat: 12g
Saturated Fat: 3.5g
Cholesterol: 15mg
Sodium: 310mg
Total Carbohydrates: 8g
Dietary Fiber: 0g
Sugars: 8g
Protein: 0g
Instructions:
In a small bowl, whisk together the mayonnaise and sour cream until smooth.
Add the apple cider vinegar, honey, dijon mustard, salt, and black pepper and whisk until combined.
Pour the dressing over your favorite coleslaw recipe, tossing until well coated.
Additional Notes:
This recipe makes enough dressing for approximately 6 servings of coleslaw. You can adjust the sweetness of the dressing by adding more or less honey to taste. Chill the dressing for at least 30 minutes before serving to allow the flavors to blend together.
Cooking Time:
Preparation Time: 5 minutes. Chill Time: 30 minutes.
Servings:
Makes approximately 6 servings of coleslaw.
Category:
Side Dish
Cuisine:
American