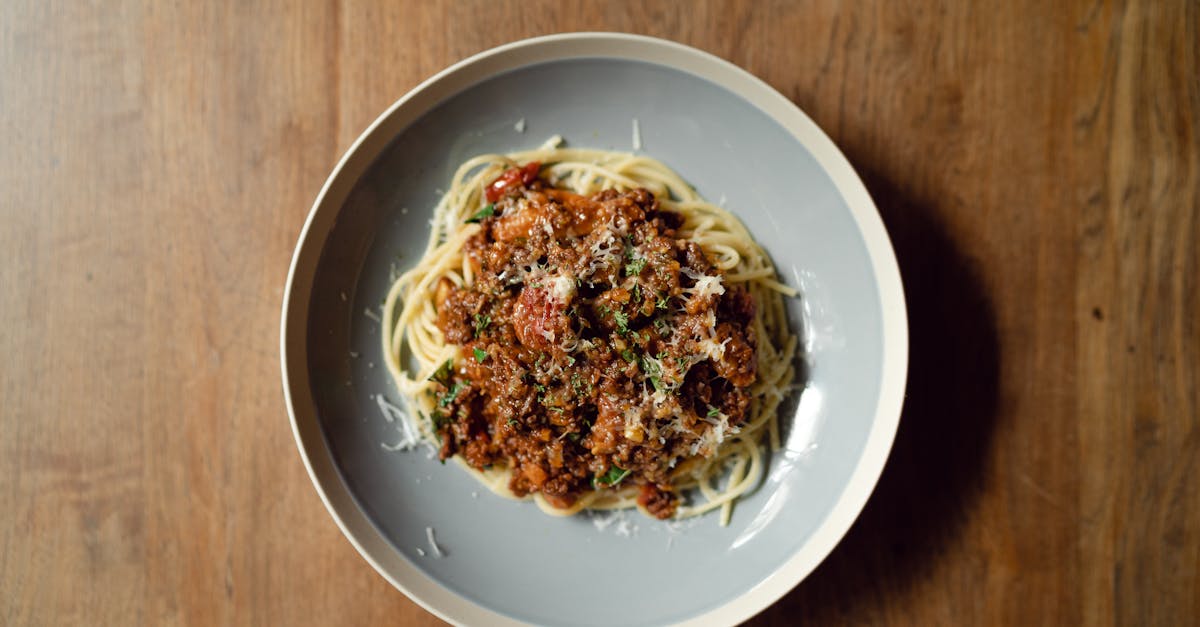 This Homemade Spaghetti Sauce with Ground Beef recipe is a classic comfort food perfect for a family dinner. Made with fresh ingredients, this sauce is easy to prepare and will be sure to satisfy your taste buds.
Ingredients:
1 lb. ground beef
1 onion, chopped
2 cloves garlic, minced
1 can (28 oz.) crushed tomatoes
2 tbsp. tomato paste
1/2 cup red wine
1 tbsp. sugar
1 tsp. dried oregano
1 tsp. dried basil
1/2 tsp. salt
1/4 tsp. black pepper
1 bay leaf
Nutrition:
Serving Size: 1/2 cup
Calories: 170
Total Fat: 9g
Saturated Fat: 3.5g
Cholesterol: 35mg
Sodium: 330mg
Total Carbohydrate: 10g
Dietary Fiber: 2g
Sugar: 7g
Protein: 10g
Instructions:
In a large skillet, cook ground beef over medium heat until browned. Drain excess fat, leaving a small amount for flavor.
Add onion and garlic; continue to cook until onion is translucent, about 5 minutes.
Add crushed tomatoes, tomato paste, red wine, sugar, oregano, basil, salt, black pepper, and bay leaf. Stir to combine.
Bring sauce to a simmer, then reduce heat to low. Cover and cook for 1-2 hours, stirring occasionally. If sauce becomes too thick, add water as needed.
Remove bay leaf and serve over cooked spaghetti.
Additional Notes:
This recipe serves 6 people.
Total preparation time is about 15 minutes.
Total cooking time is 1-2 hours.
This meal falls under the category of comfort food and is of Italian cuisine.