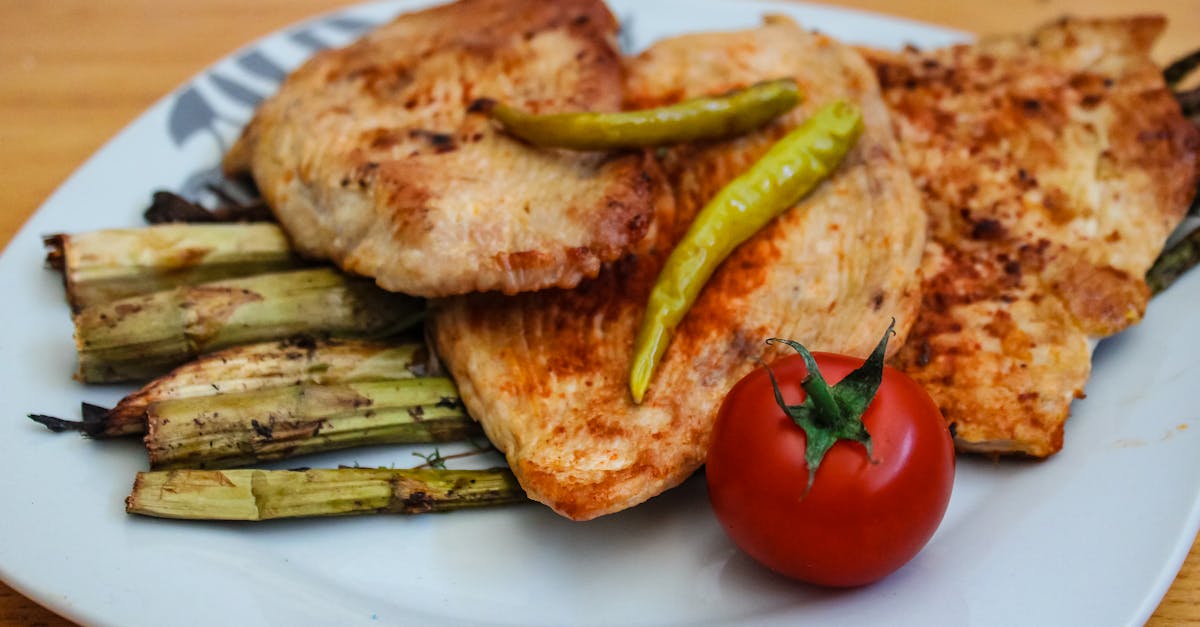 Oven-Roasted Asparagus is a delicious and healthy side dish that comes together quickly and easily. This dish is perfect for anyone looking for a nutritious addition to their meal.
**Number of Servings:** 4
**Nutrition:**
– Calories: 66
– Fat: 4g
– Saturated Fat: 0g
– Cholesterol: 0mg
– Sodium: 98mg
– Carbohydrates: 7g
– Fiber: 3g
– Sugar: 3g
– Protein: 3g
**Additional Notes:** This dish can be served hot or cold and is a great addition to any meal. It is also vegan and gluten-free.
**Cooking Time:** 15 minutes
**Preparation Time:** 10 minutes
**Category:** Side dish
**Cuisine:** American
Ingredients:
1 bunch asparagus, tough ends removed
1 tablespoon olive oil
1/4 teaspoon salt
1/4 teaspoon black pepper
1/4 teaspoon garlic powder
Instructions:
Preheat the oven to 400°F (200°C).
Line a baking sheet with parchment paper or foil.
In a large bowl, toss the asparagus with olive oil, salt, black pepper, and garlic powder.
Spread the asparagus in a single layer on the prepared baking sheet.
Bake in the preheated oven until tender, about 15 minutes.
Serve hot or cold as desired.