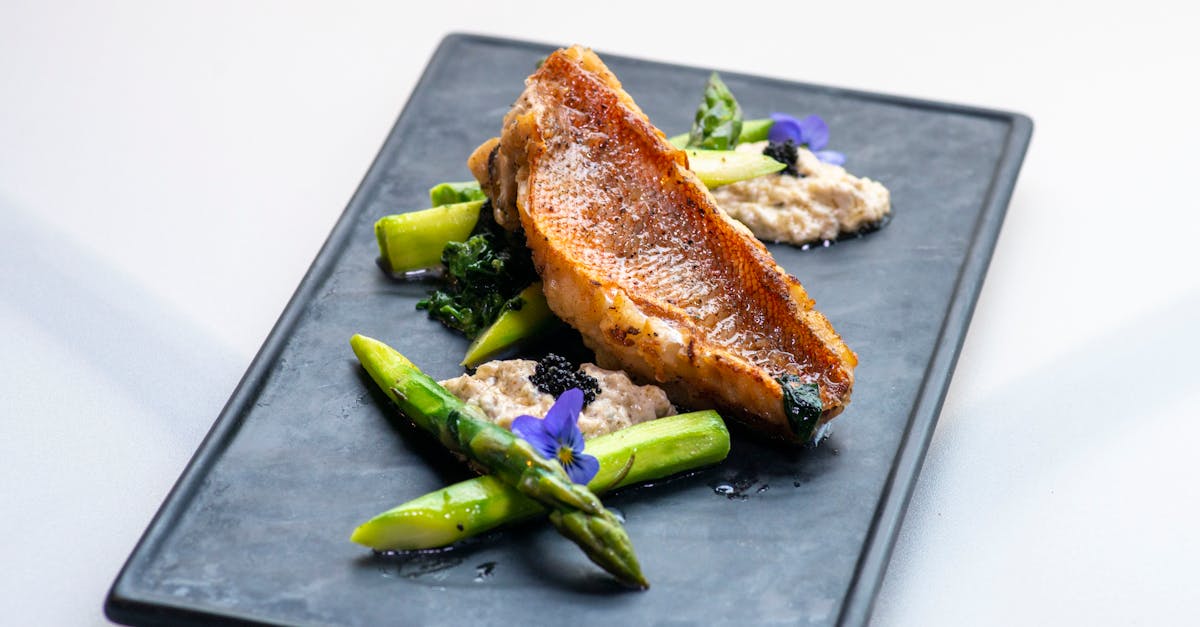 This pan-fried asparagus is a great side dish for any meal. The dish is easy to make and is perfect for those looking for a healthy option. Asparagus is a great source of nutrients such as Vitamin C, Vitamin K, and dietary fiber. This recipe serves 4 people and takes 15 minutes to prepare and cook.
Ingredients:
1 pound fresh asparagus
1 tablespoon olive oil
1/4 teaspoon salt
1/4 teaspoon black pepper
1/2 lemon, juiced
Nutrition:
Calories: 62
Total Fat: 4.4g
Saturated Fat: 0.6g
Cholesterol: 0mg
Sodium: 148mg
Total Carbohydrates: 5.1g
Dietary Fiber: 2.5g
Sugar: 2.3g
Protein: 2.6g
Instructions:
Wash and trim the asparagus.
Heat the olive oil in a pan on medium heat.
Add the asparagus to the pan and sprinkle with salt and black pepper.
Cook for 5-7 minutes, or until the asparagus is golden brown and tender.
Remove the pan from the heat and drizzle the lemon juice over the asparagus.
Serve and enjoy!
Additional Notes:
If the asparagus is too thick, you can blanch it in boiling water for 2-3 minutes before pan-frying.
You can add minced garlic or Parmesan cheese for additional flavor.
Cuisine:
European
Category:
Side Dish
Preparation Time:
5 minutes
Cooking Time:
10 minutes
Servings:
4