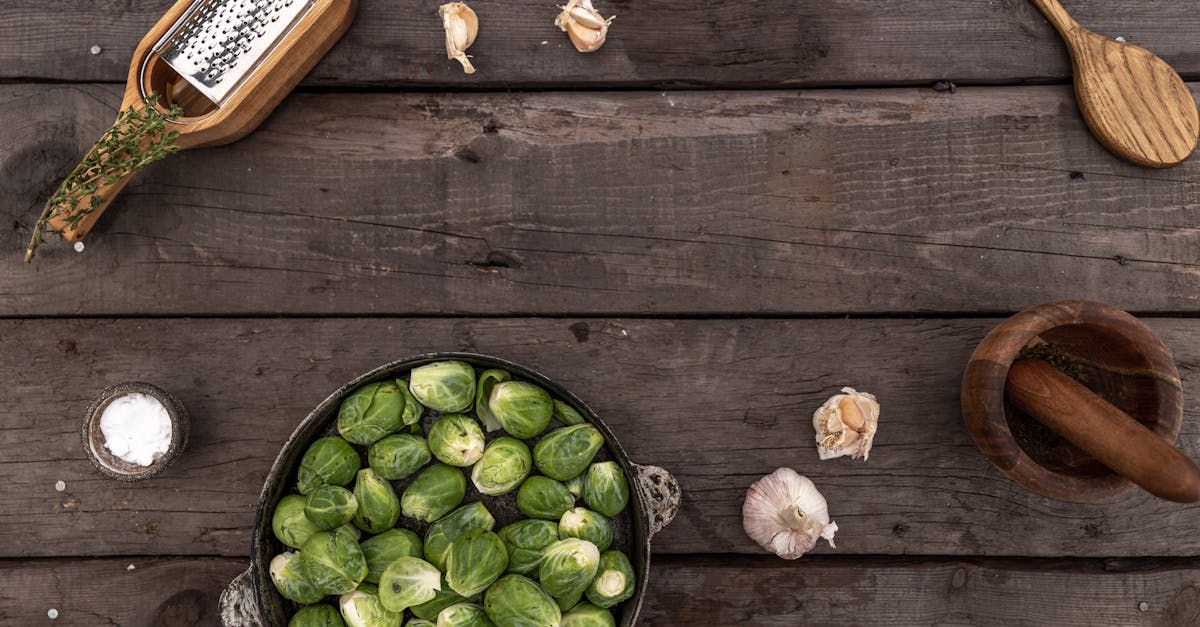 Roasted Brussels Sprouts with Garlic and Parmesan
This appetizing roasted Brussels sprouts dish is a great side dish that the family will undoubtedly love! The dish is loaded with all the nutrients, thanks to the inclusion of Garlic and Parmesan.
**Number of Servings:** 4
**Nutrition per Serving:**
– Calories: 109 kcal
– Carbohydrates: 8g
– Protein: 5g
– Fat: 8g
– Sodium: 171.5mg
– Fiber: 3g
– Sugar: 2g
**Additional Notes:**
– To add more flavor, you can sprinkle in bacon bits before serving.
– Don't overcook Brussels sprouts or they will become mushy.
– You can omit cheese if you want a vegan version.
**Cooking Time:** 25 minutes
**Preparation Time:** 10 minutes
**Category:** Appetizer, Side dish
**Cuisine:** American
Ingredients:
1 lb Brussels sprouts, trimmed and halved
3 cloves garlic, minced
2 tablespoons olive oil
¼ teaspoon salt
¼ teaspoon black pepper
½ cup grated parmesan cheese
Instructions:
Preheat the oven to 400°F (200°C).
In a large bowl, mix together the halved Brussels sprouts, minced garlic, salt, black pepper, and olive oil until well combined.
Spread the coated Brussels sprouts over a baking sheet, making sure not to overcrowd them, as this will help them cook evenly.
Roast the Brussels sprouts in the preheated oven for 20 to 25 minutes until they are browned and tender, tossing every 10 minutes to make sure they cook evenly.
Take the Brussels sprouts out of the oven and sprinkle with grated parmesan cheese.
Put the Brussels sprouts back in the oven for an additional 3-5 minutes, until the cheese is melted and bubbly.
Take it out of the oven and serve hot.