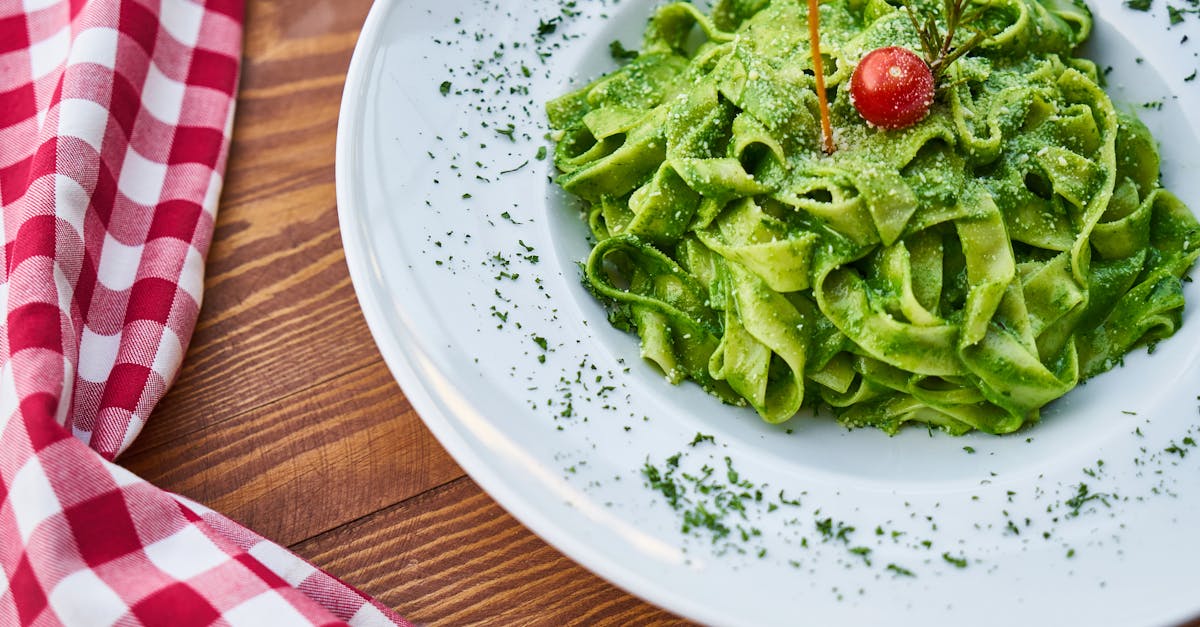 This classic Italian dish is delicious and satisfying. Creamy Alfredo sauce tossed with perfectly cooked fettuccine pasta is sure to impress any dinner guest. Serve with your favorite vegetables or protein for a complete meal.
Ingredients:
1 pound fettuccine pasta
1 cup heavy cream
1/2 cup butter
1/2 cup grated Parmesan cheese
1/4 teaspoon black pepper
1/4 teaspoon garlic powder
1/4 teaspoon salt
Nutrition:
Serving Size: 1/6 of recipe
Calories: 635
Total Fat: 39g
Saturated Fat: 23g
Cholesterol: 163mg
Sodium: 484mg
Total Carbohydrates: 51g
Dietary Fiber: 3g
Sugars: 2g
Protein: 18g
Instructions:
Bring a large pot of salted water to a boil. Add fettuccine pasta and cook according to package directions.
While the pasta is cooking, melt the butter in a saucepan over medium heat. Add the heavy cream, black pepper, garlic powder, and salt. Cook for 5 minutes, stirring occasionally.
Remove the sauce from the heat and stir in the Parmesan cheese until melted and smooth.
Drain the cooked pasta and add it to the sauce. Toss to coat the pasta evenly with the sauce.
Serve hot with additional Parmesan cheese and chopped parsley if desired.
Cooking Time:
Preparation Time: 10 minutes
Cook Time: 15 minutes
Total Time: 25 minutes
Servings:
Additional Notes:
This recipe can easily be doubled or tripled to feed a larger group.
For a lighter version, use half-and-half or whole milk instead of heavy cream.
For added flavor, try adding grilled chicken, shrimp, or your favorite vegetables to the pasta.
Category:
Cuisine: